Help accessing e-referral
Access the e-referral tool through our provider portal.
Log in at availity.com*.
Click Payer Spaces at the top.
Click the BCBSM BCN logo.
Look for e-referral on the Applications tab of our Payer Space.
Favoriting the e-referral tool
Remember: you can "favorite" e-referral so that it appears in "My Favorites" in the top bar. Just click the heart next to e-referral.
1.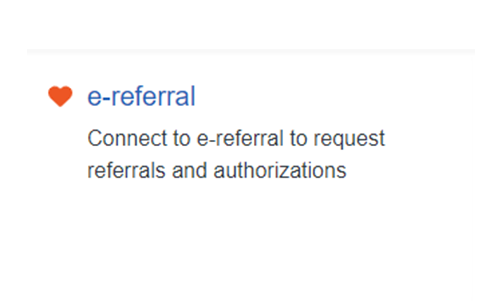 2.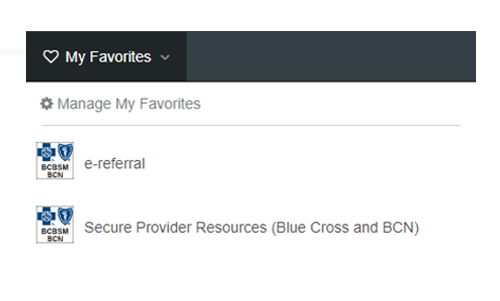 Not signed up for our new provider portal (Availity Essentials) yet?
Learn more* about the benefits of registering.
e-referral assistance
Refer to the appropriate e-referral User Guide or Web-based training, available on e-referral, or contact your provider consultant.
* Clicking this link means that you're leaving the Blue Cross Blue Shield of Michigan and Blue Care Network website. While we recommend this site, we're required to let you know we're not responsible for its content.